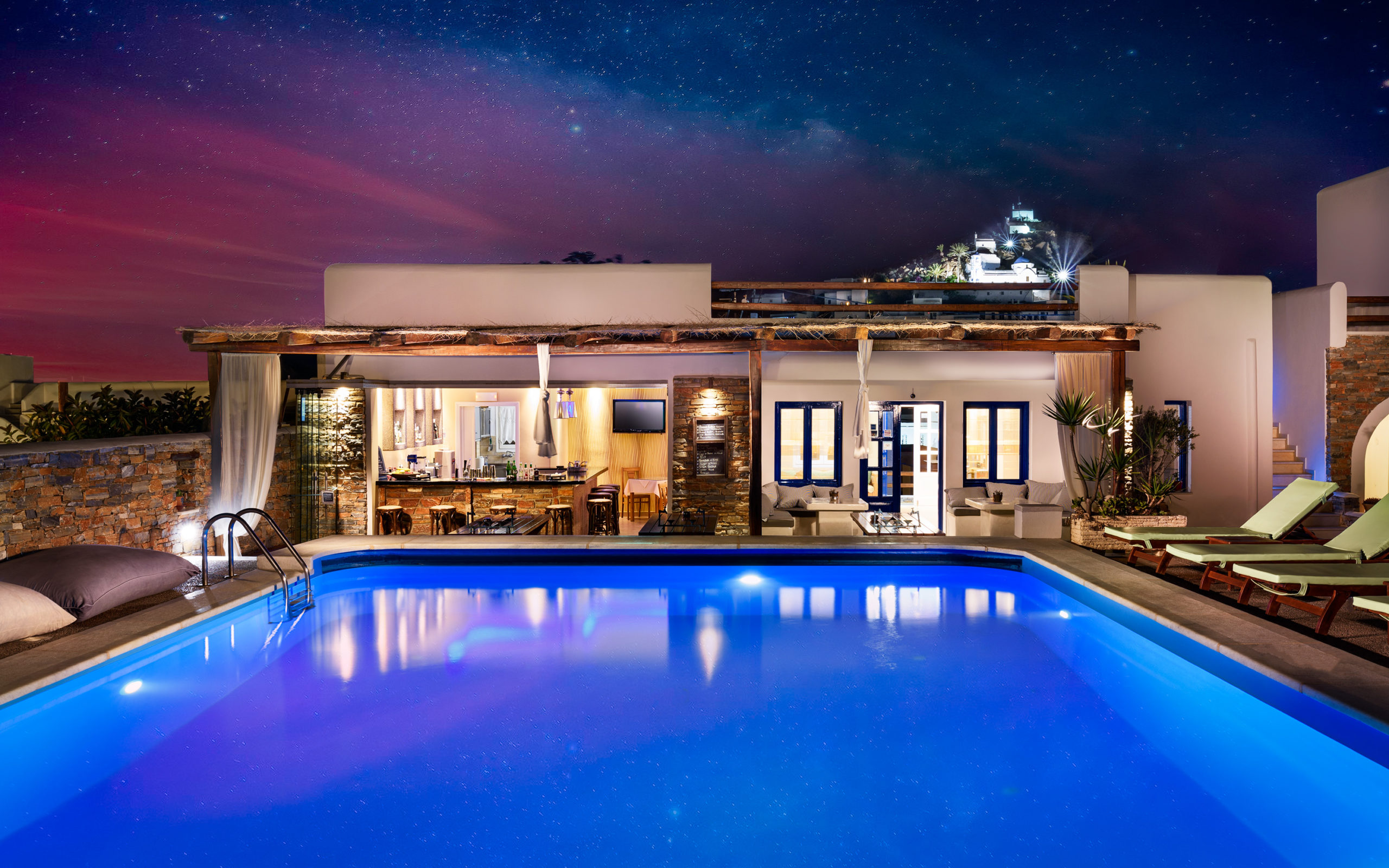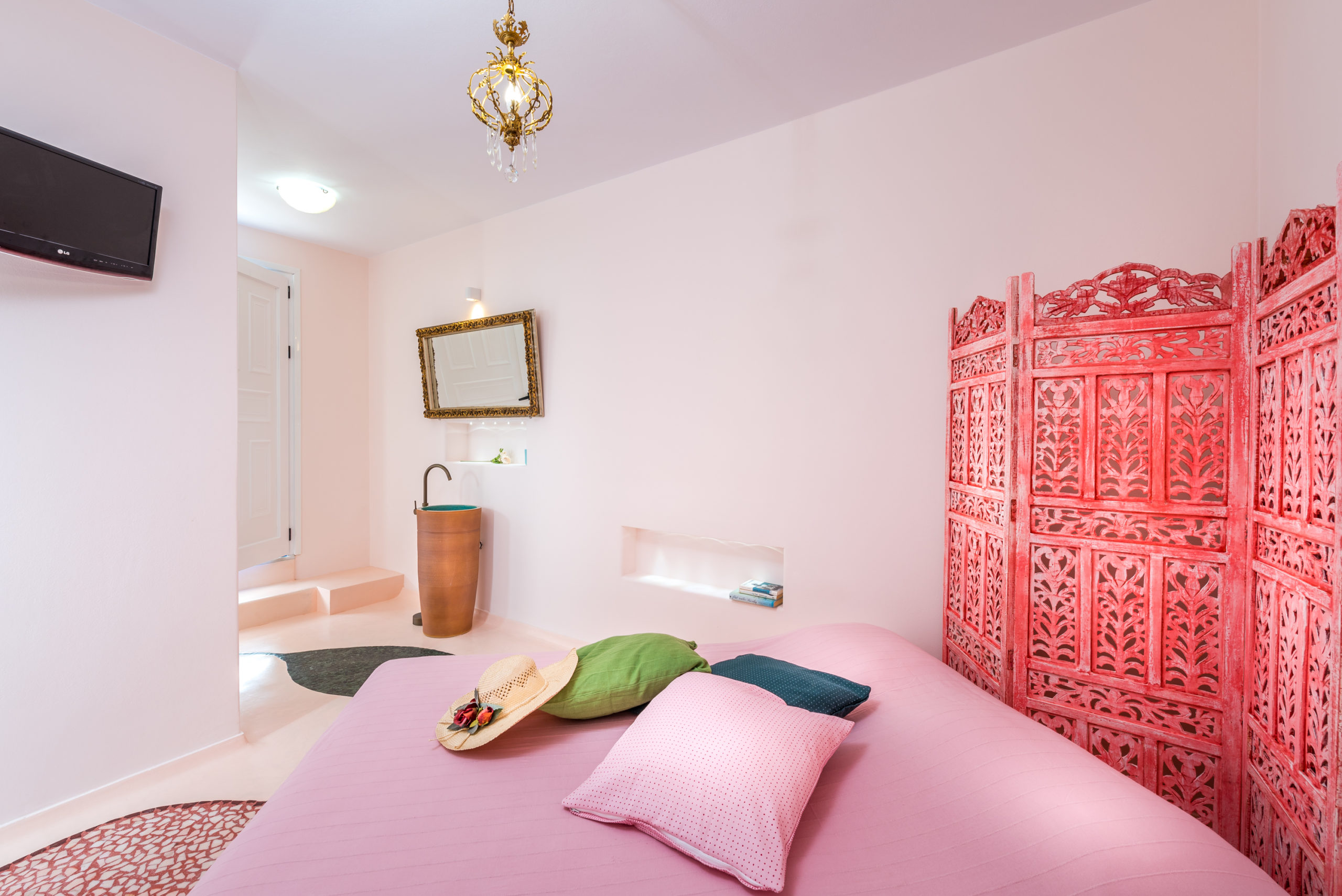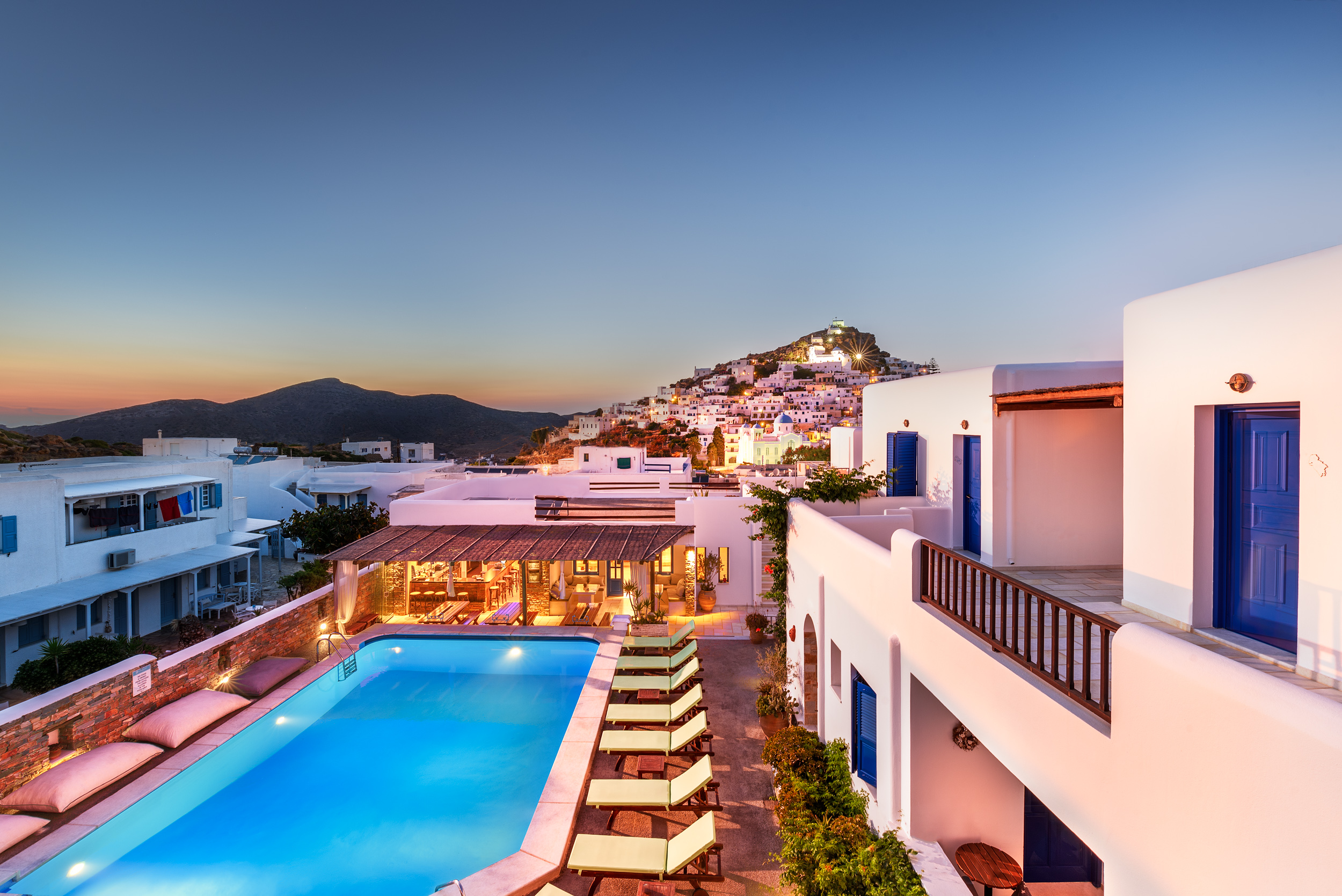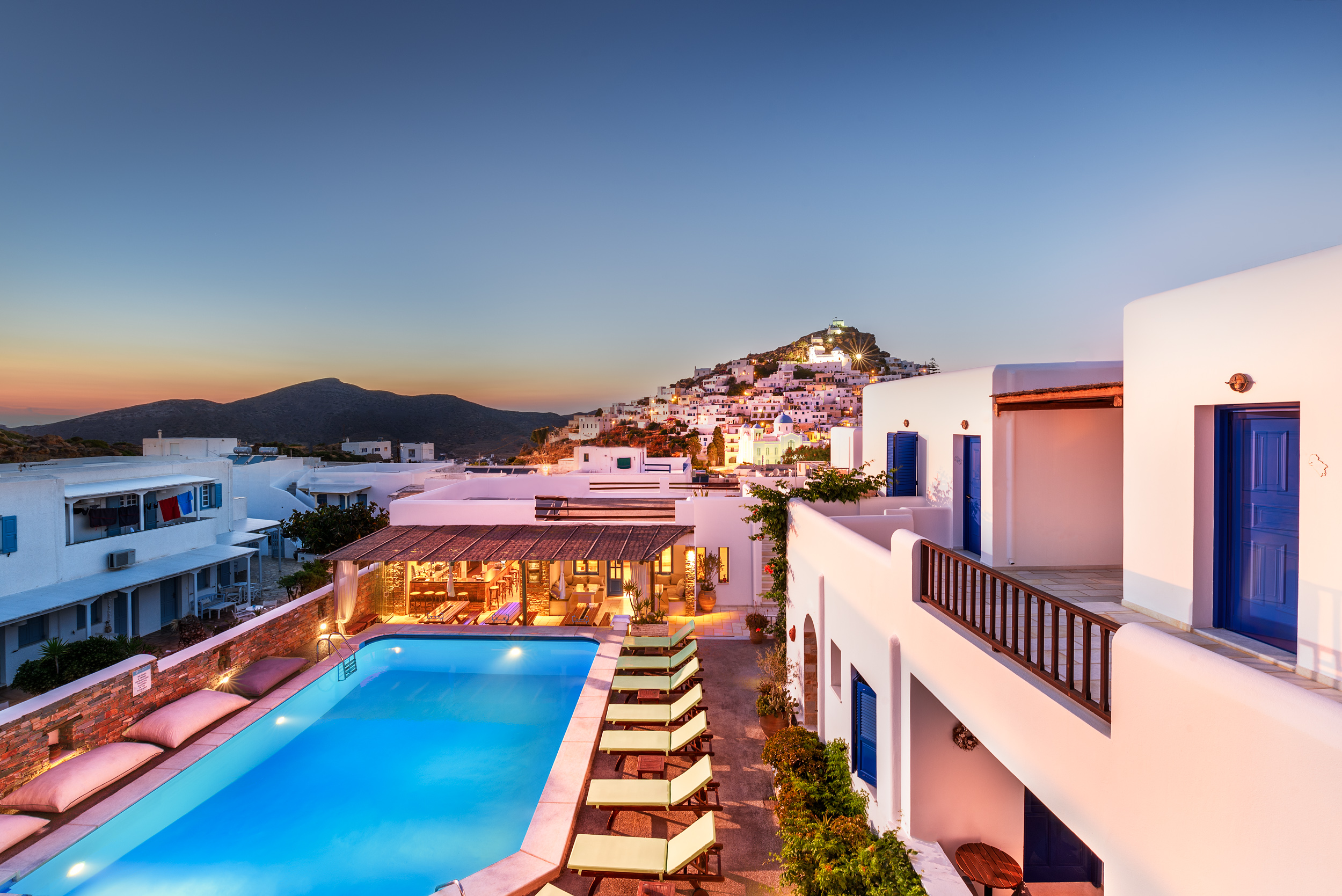 IOS RESORT
Ios island is an island in the cycladic complex of greece and situated tight in the middle of it.South of mykonos island and north of Santorini island. What the island has to offer to someone visiting it is crystal clear waters surrounded by amasing beaches and a really traditional picturesque town that has that traditonal white and blue buildings and houses,really good food and a stunning night life in an affordable price.
Connected daily by boat by major islands such as Mykonos Naxos Paros Crete and Santorini and the biggest port of greece (Piraeus) is very easy to get to.The hotel is situated in the middle of the town within walking distance (3 mins) to the bars,atm, super market and central bus stop.
We recently started a renovation project to the rooms and the outside area,but the mentality of running it remains the same. As soon as you check in you are like family to us and we will get out of our way for you to have the holidays you dreamed of.
These are our advantages,we take care of our guests and we become one big happy family. You are never a customer but always a guest here. All guests are mates and all mates are guests 😉